To All Industries-Earn 12 CEU's
Teacher Training is Open
Classes Sunday afternoon and Monday all day  see website for full details
Teacher Training is Open
To All Industries-Earn 12 CEU's
All new content on this years classes, totally different that last year's excellent classes.   Kearn more and get credit for it!
Classrooms today are full of multi-generational learners challenging educators to customize their lesson plans for everyone from Baby Boomers to Gen Z.
Whether you've been teaching for 50 years or just started your career, these 12 hours of continuing education will allow you to dive in and explore teaching in a way you never have before.
We'll cover all age groups in your classroom:
Baby Boomers (born between 1946 – 1964)
Generation X (1965 – 1980)
Millennials (1981 – 2000)
Generation Z (2001 – )
This highly effective, dynamic and interactive training is designed for all educators, from public to technical school. Learn diverse ways to deliver information, using video and hands on activities, that addresses the unique learning styles that each generation brings to the classroom.
Breakfast and lunch will be provided on Monday with complimentary coffee and snacks provided throughout the event.  Certificates awarded for 12 hours of teaching methodology.  Registration fee covers the cost of all activities and conference offerings, events and vendors!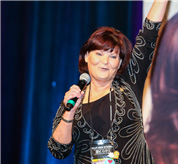 Facilitated by Carol Woodard, Public Speaker/National Educator/Author, this class will be not only informational but fun and inspiring!
Join Us At Any Of The Following Meetings:
REGION VII, KANSAS CITY, JAN. 25 & 26, 2016    
REGION IV, ATLANTA, FEB. 22 & 23, 2016
REGIONS VIII, IX & X, DENVER, MARCH 14 & 15, 2016    
REGIONS I, II & III, PHILADELPHIA, APRIL 18,19 2016    
REGION V, CHICAGO, MAY 23 & 24, 2016
(be sure you type in www.regionspccs.com, don't use Google or other search engines)