Register Today – Three Exceptional Workshops Still Remain!
March 12, 13, 14, Denver Regions VIII, IX, X, April 2, 3, 4, Philadelphia, Regions I, II, III ,
DON'T MISS THE MONDAY MORNING KEYNOTES AT REGIONS PCCS IN DENVER, PHILLY AND CHICAGO!
(see dates below)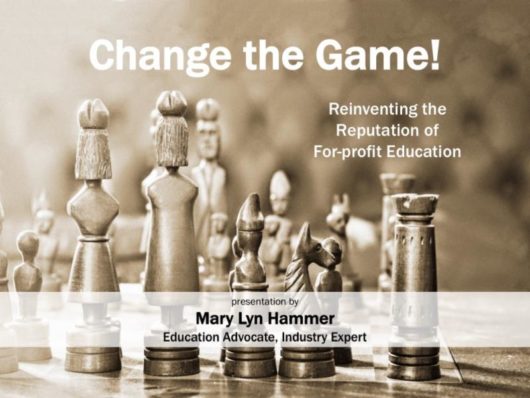 Let's embrace this opportunity for new beginnings by reinventing career schools' reputations through public awareness of our achievements.
During the RegionsPCCS Monday morning keynote, learn how data from Cohort Default Rates, College Navigator, College Scorecard, IPEDS and BLS can be used to protect and rebrand your school. Ms. Hammer's industry expertise will inspire you to promote your achievements to help shift public opinion. It's time to refocus our efforts from defensive to positive messaging for growth and serving our students!

Regions PCCS for Private Career Colleges and Schools

MARCH 12, 13, 14, 2017 Denver, CO

APRIL 2, 3, 4, 2017 Philadelphia, PA