Editor note, I received this today and wanted you to know that Sandy Sarge is going to be on Gainful Employment Negotiated Rulemaking Committee 2017/18. One of our own is going to Washington. Click here to Help!
Hello Friends and Colleagues – I am deeply honored to have been selected by the Department of Education as the CFO/Business Officers Primary Negotiator for the upcoming Gainful Employment Negotiated Rulemaking Committee 2017/18. Most of you know that I am very passionate about students and am constantly looking for ways to improve the financial systems and regulations within Higher Education, in particular, our sector. I hope to represent us well during this process, however, I find myself at a disadvantage from financial perspective and need your help.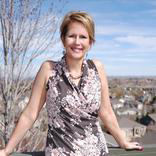 After accepting the position, I was surprised to learn that the ED does not reimbursement for expenses related to this important work. With the expectation of spending three separate weeks in Washington DC over the next few months, this is likely to cost each negotiator approximately $6,000. These expenses are usually covered by the negotiator's organization, but I do not have that financial backing.
I am seeking financial sponsorship from you and your organizations. Please read the attached letter and consider making a contribution. I'd also like to hear any comments or perspectives you may have so that I go to Washington armed with a broad view of what will be best for our students.
I humbly thank you in advance for your support of me as I take this next very important step in representing our collective interests.
Sincerely,
Sandy Sarge
SAGE Advisors­­­­­­­­­­­____
Financial operational, &
Executive Advisors for Higher Ed