'Apple-esque': New Student-Aid Mobile App Earns Oohs and Ahhs….
I was at the FSA meeting in Orlando with 6000 others and was treated to roll out of the NEW Mobile FAFSA application. Mobile is the word of the new world and now students will be able to apply and access ALL their own student aid information, loans, payments, make payments all in one place on mobile platform (phone), on regular computer or Ipad I must admit it was pretty impressive and will really change how all our students and us can and will interact with Student Aid details in the future. We all will have plenty to talk about and learn in 2018! See you at a meeting!
Terry Hopkins
__________________
From Politico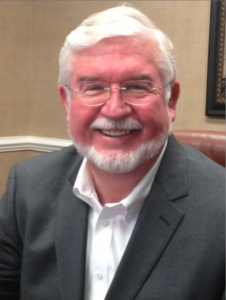 A. Wayne Johnson Ph.D
FINANCIAL AID CHIEF CHARTS AMBITIOUS STUDENT LOAN OVERHAUL: The Trump administration announced this week that college students, for the first time, will be able to apply for federal financial aid using a mobile app. But that's just the beginning of a sweeping overhaul of how the Education Department distributes financial aid, collects loan payments and communicates with its more than 42 million borrowers, according to the agency's top student aid official.
– A. Wayne Johnson, the chief operating officer of the Office of Federal Student Aid, described in an interview with POLITICO how he envisions revamping the entire process of how students apply for financial aid, receive that money, and make student loan payments. He'll be unveiling some of those plans at today's FSA conference in Orlando, Fla.
– "We're one of the world's largest consumer loan portfolios," Johnson said. "We should deliver service on par with world-class financial services firms. We should be a very respected and trusted brand and, very bluntly, to do that we've got to modernize our technical and operating infrastructure."
– What are the big changes? The new system that Johnson is spearheading – which the department has dubbed its "Next Generation Financial Services Environment" – centers around creating a more standardized experience for borrowers.
– Loan servicing changes: Rather than rely on its existing nine loan servicing companies, the Education Department is planning to have a single payment processing system. But it may hire multiple contractors to perform various aspects of that servicing.
– A new student aid app: The most immediate change for borrowers will be the ability to fill out FAFSA on a mobile app if they choose starting this spring. And going forward, the department is considering adding a range of features to the app, Johnson said. They include allowing students to compare financial aid offers, manage loan payments, check credit scores, read college sports news, and even make peer-to-peer mobile payments.
– A new way to disburse federal student aid: The Education Department plans to pilot "by the first part of the summer" a new way to disburse student loans and Pell Grants to students – especially the portion of those funds that are used to purchase books, off-campus housing and other living expenses. The goal of a new prepaid card product, a "federal disbursement card," Johnson said, is primarily to be more proactive in reminding students that they are spending student loan money.
– Some ideas for Congress: Johnson said the department plans to ask Congress to allow the IRS to share data with the Education Department. That would allow students to fill out a FAFSA once and have set it to automatically renew with updated data each year from the IRS.
Terry Hopkins
_______________________________________________
Andy Thompson wrote a nice article about the new mobile APP in the Chronicle of Higher Education. Please click to read the whole article.
https://www.chronicle.com/article/Apple-esque-New/241910?cid=trend_right_a
By Andy Thomason November 29, 2017
The U.S. Education Department demonstrated its recently announced student-aid mobile app on Wednesday morning, and attendees at the demo were bowled over — though some expressed reservations about whether it was feasible.
The new app, which Education Secretary Betsy DeVos announced on Tuesday, would come with a host of features that impressed advocates for simplifying the financial-aid process. Among those features: the ability to fill out the Free Application for Federal Student Aid, or Fafsa, on a phone; the ability to manage a borrower's federal student loans in the app; and the ability for students to check their credit score.
Details on the app came in the form of a glitzy release at the Federal Student Aid Training Conference for Financial Aid Professionals, in Orlando, Fla.:
After an applicant finishes, he is automatically shown his EFC and expected Pell award #FSATC2017
And finally, repaying debt in the app comes with new features. Perhaps most interestingly, a borrower can access his credit score, which he can also lock in the app
Observers said they were impressed with the features, but wondered whether the department was overpromising what it could deliver in the quick time frame it had identified: a full rollout to students by the spring.
Andy Thomason oversees breaking-news coverage. Send him a tip at andy.thomason@chronicle.com. And follow him on Twitter @arthomason.
Andy Thompson Please click to read the whole article.
https://www.chronicle.com/article/Apple-esque-New/241910?cid=trend_right_a